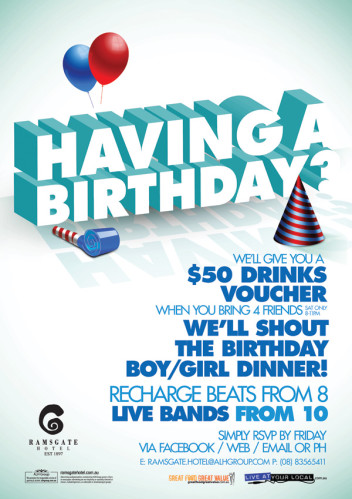 Are You Having a Birthday?
It's our shout!
RSVP by Friday and we will shout you and (x4) four mates a $50 drinks voucher Saturday Night and even get the Birthday Boy/Girl their dinner!
Offer valid Saturdays only.
Meal offer valid Saturday 6pm til 9pm only.
$50 voucher offer valid Saturdays from 8pm only.
Must RSVP by 9pm Friday preceding.
Must present ID for verification.
Must be week of actual Birthday.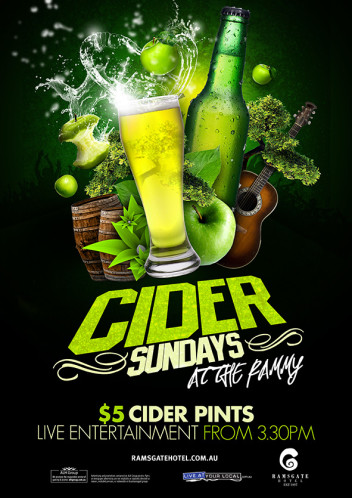 Cider Sundays
Join us for our famous Sunday Sesh, with $5 Cider all day and entertainment from 3pm.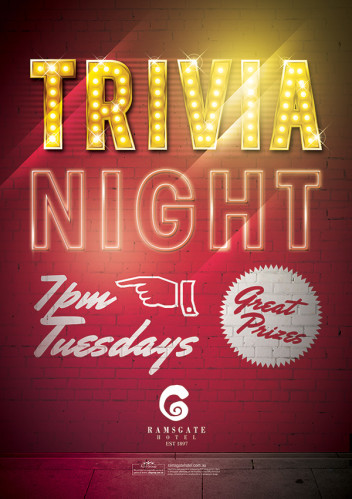 Tuesday Trivia Night
Starting on October 22nd we have Trivia night. It starts at 7pm, with great prizes to be won.
Come down to the Ramsgate hotel every Tuesday night and test your little grey cells!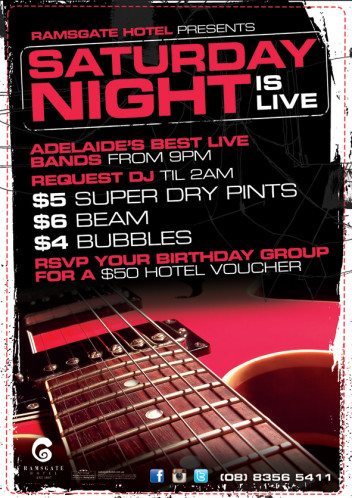 Saturday Night is Live
Ramsgate Hotel presents Adelaide's best live bands from 9pm every Saturday night. Also featuring our request DJ until 2am.
$5 Super Dry Pints
$6 Beam
$4 Bubbles
Plus RSVP your birthday group for a $50 Hotel voucher.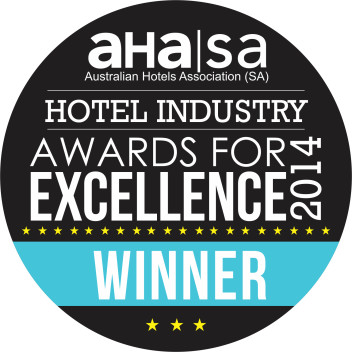 Winner: Best Marketed Hotel
2014 AHA Industry Award Winner
Congratulations to all staff members for their contribution to the venue winning the AHA|SA Best Marketed Hotel Award for Excellence 2014.
Thursday 4th December 2014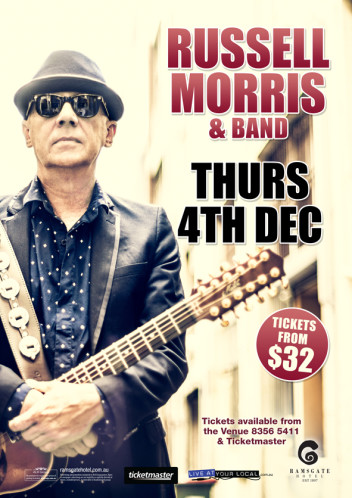 Russell Morris & Band
Russell Morris has stormed into the ARIA albums chart, debuting at #4 with the second album in his Australian history trilogy, "Van Diemen's Land", becoming his very first top five album since his recording career began in 1967.
Putting some amazing Australian stories (both famous and not so famous), to his now-trademark blend of blues-rock, "Van Diemen's Land" follows on from the success of "Sharkmouth", which re-established Morris in the hearts of Australians, collecting both platinum sales and an ARIA Award along the way.
"Russell is the consummate artist and we are so honoured to have him as part of our music family. I have worked with many great artists but Russell is without doubt one of the finest. He is also a true and genuine person and a great Australian." said Ambition Music Group MD Robert Rigby, "It is a win for us, but it's also a win for the large and growing number of older music fans out there that love and respect true musicianship. To the Australian blues community this one's for you."
Buy Tickets At Ticketmaster
From $32
Tickets available at venue
Booking fee may apply
18+ Only - Photo ID required
Doors Open from 8pm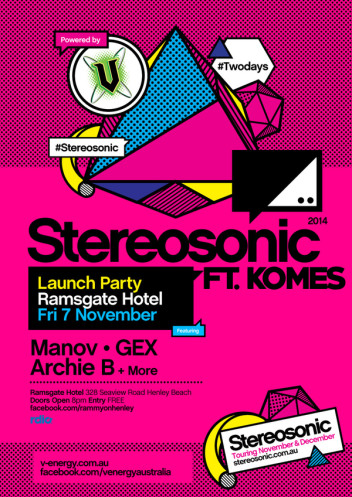 Stereosonic
Stereosonic Launch Party here at the Ramsgate Hotel.
Featuring Manov, GEX, Archie B and more!
Don't miss it!
This is a FREE event
18+ Only - Photo ID required
8pm